TOMMY TAKES THE PARTY TO EMPORIUM MELBOURNE WITH POP-UP ART INSTALLATION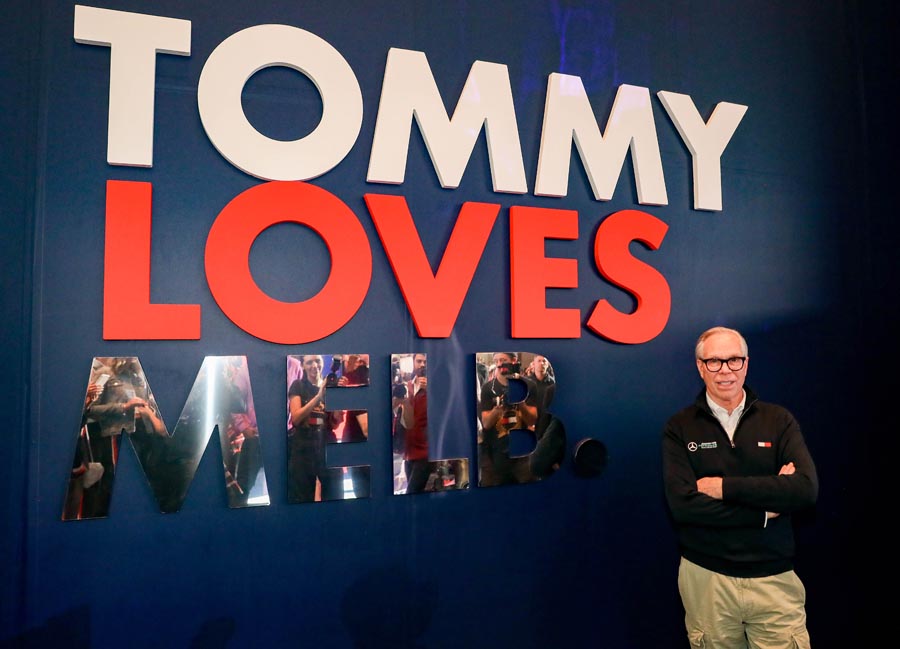 Tommy Hilfiger announces that it transformed the inside of the Emporium Melbourne Mall into a digital art gallery for one-day-only to host a celebratory event for 2000 visitors on November 15, 2019.
The multifaceted consumer activation marked Mr. Tommy Hilfiger's first visit to Australia and arrival to Melbourne after two days in Sydney. The installation showcased the best of the TOMMY HILFIGER collections.
Titled "Hypa-Hilfiger" and created in partnership with Melbourne lightning artist, Kit Webster, the takeover paid tribute to the creative achievements of Melbourne, which serves as a thriving hub for art, music and fashion. "Hypa-Hilfiger" presented an amalgamation of these influences, promoting cultural connection and artistic discovery. Visitors explored the pop-up's digitized artwork and futuristic, cubic sculptures, which were designed to pay tribute to the streets of Melbourne.
Fans of the brand also enjoyed live performances by TKAY MAIDZA supported by DJ FLEX MAMI and Denzel from The Voice Australia.
During the event, Mr. Tommy Hilfiger visited the new TOMMY HILFIGER Emporium Melbourne flagship store before participating in an energized on stage conversation with celebrity host, Ksenija Lukich where he engaged with the crowd and discussed the future of the brand. Attendees were invited to participate in a digital activation utilizing the AirDrop feature. Those who participated in the innovative AirDrop activation won a limited-edition TOMMY HILFIGER cap.