With the Government easing restrictions, we are pleased to announce that most Tommy Hilfiger stores have now re-opened with reduced hours!
While we are excited to see you in our stores again, we remain committed to ensuring the health and safety of our employees and customers and will continue to implement social distancing & hygiene measures.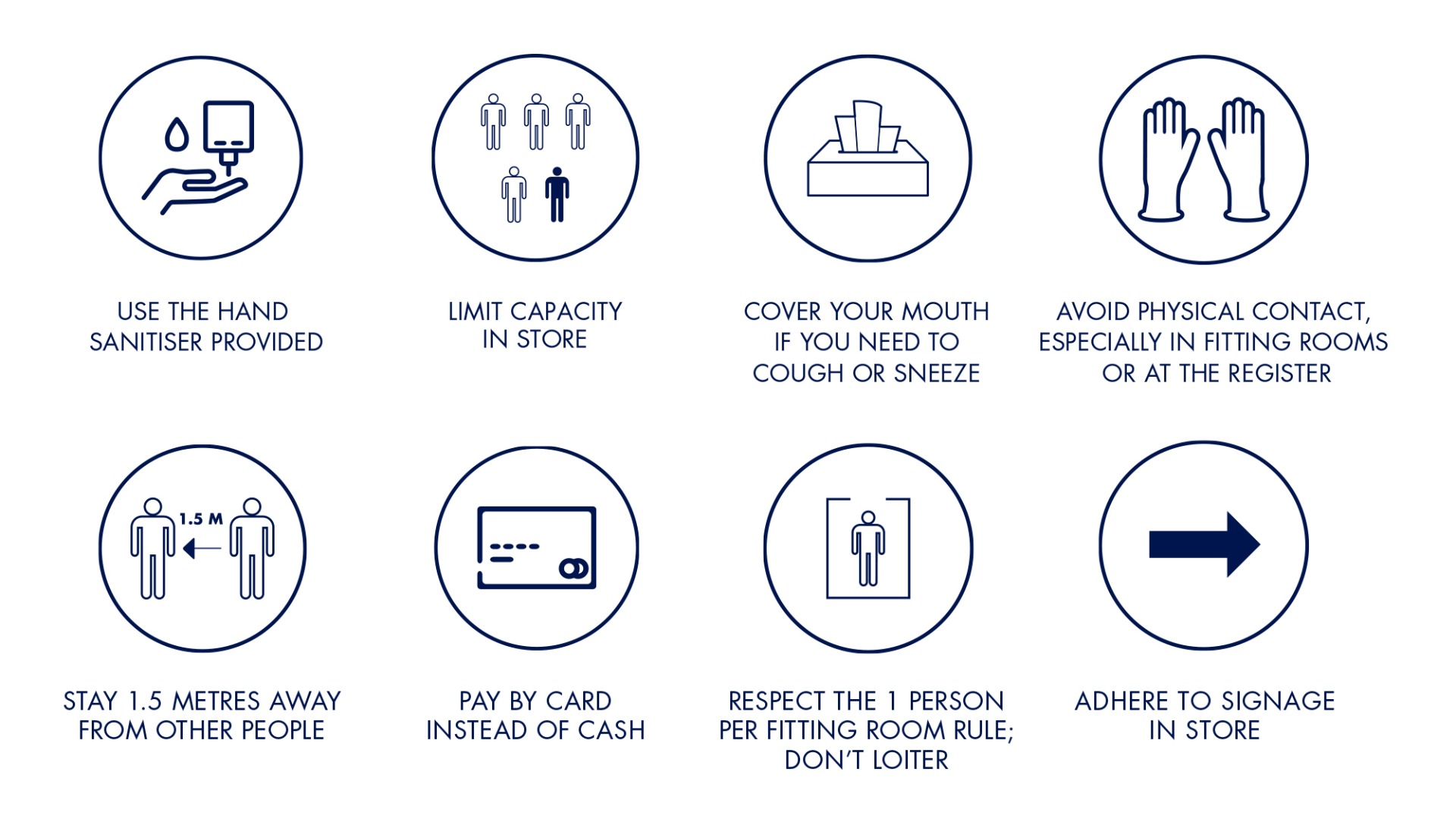 To minimise the risk of contracting or spreading COVID-19, all parcels will no longer require a signature for delivery and/or collection.
We regret to inform our customers that due to reductions in air freight capacity, there may be delays around the country, particularly to regional and rural areas. Some customers may experience up to seven days delay in delivery. Your tracking details will be sent to you as soon as your item has been dispatched from our warehouse. We appreciate your patience during this time.
Our friendly customer service team is available Monday to Friday from 9am – 5:00pm AEDT. If you have any questions, please don't hesitate to reach out. We're here to help!
As we face these unprecedented circumstances, standing together is the strongest way forward. 
PVH Corp.'s values help guide its decisions, and the company's overall purpose to drive fashion forward for good is more important than ever before. The PVH Foundation – our company's philanthropic fund specifically dedicated to non-profit donations and volunteer programs – has committed more than $2 million USD, toward COVID-19 relief efforts.
The donation will support frontline medical workers, the fight against food insecurity, supply chain and industry relief, and community resiliency. These donations aim to complement what has already been dedicated to the COVID-19 Solidarity Response Fund.
 The PVH Foundation also is working with PVH's long-term partner Better Work, a collaboration between the International Labour Organization and International Finance Corporation. Funds will be used to support activities benefitting suppliers and workers through the COVID-19 crisis.
Organizations to receive contributions from The PVH Foundation have been selected by PVH associates in locations around the world. Support will be targeted in Asia, Australia, Brazil, Canada, Denmark, Finland, France, Germany, Italy, the Netherlands, Spain, the U.K. and the U.S. to organizations that will best address local needs. 
In addition to this $2M commitment, PVH had also made a 2M RMB (≈ $275,000 USD) contribution to the Chinese Society of the Red Cross, as well as a $50,000 contribution to A Common Thread, the CFDA/Vogue Fashion Fund initiative to provide support and raise awareness for those in the American fashion community who have been impacted by the COVID-19 pandemic.
In Australia, PVH has made a $100,000 USD donation to Mission Australia. Mission Australia's integrated nationwide services help people find safe and affordable housing, support disadvantaged children and families, empower troubled young people, assist people with mental illness and disability, and much more. The Funds will help Mission Australia to offset the bulk of the costs for additional PPE requirements for services with direct face to face client contact, which will enable them to continue to do their work safely.